INFINIFIELD®

Winner of a Learningâ Magazine 2007 Teachers' ChoiceSM Award for the Family

Winner of A Parents' Choice 2005 Silver Honor Award

New strategy game for 2-4 players ages 6 to adult

Exciting to play

Rules are extremely easy to learn and follow

Family and party fun

There's a winner in every round

Build the playing field for every game:

n Use your imagination to create a new elegant design

n Engage your strategic thinking to come up with a winning layout

n Throw together a quick random design for surprising twists in the game

n Build a new field every time or continue using the same one to perfect your winning strategy

Chase and capture your opponents in 3D

Trap them by eliminating pieces of the playing field
<![if !supportLists]>n <![endif]>Infinifield® has won Learningâ Magazine 2007 Teachers' ChoiceSM Award for the Family.
<![if !supportLists]>n <![endif]>Chicago Tribune has included Infinifield® in its 20 Cool Board Games list.
<![if !supportLists]>n <![endif]>Infinifield® has been named a Parents' Choice 2005 Silver Honor Award Winner. This award is issued by the Parents' Choice Foundation, a nonprofit consumer guide to children's products.
<![if !supportLists]>n <![endif]>Infinifield Math Contest has officially ended. The winner is Mr. Chris Lynd. Click here for details and to download possible 8x8 board layouts proposed by one of the contestants.
<![if !supportLists]>n <![endif]>A new variation of the rules has been proposed by Mr. Tim Schulz. Click here to open it in PDF format. If necessary, you can download a free reader for this file format from www.adobe.com.
Infinifield® is a new strategy board game, designed for 2 to 4 players, ages 6 to adult. It breaks away from traditional games with a fixed board layout and takes the playing field to the 3rd dimension. The players design the board for every round themselves, and change it throughout the game. We suspect that you can play Infinifield® your whole life and never repeat the same layout. Some volunteers have already begun a life-long study to prove this point.
The rules are incredibly easy to learn and follow. Yet, the game challenges and entertains the most knowledgeable professors just as well as young children. A better player can devise a clever strategy and beat the opponents and there is a winner in every round. We have tested Infinifield® on players of different education levels and age groups and assure you that no professors have been harmed in these experiments, though they didn't consistently win. Click here to open the English version of the rules in PDF format. If necessary, you can download a free reader for this file format from www.adobe.com.
A new variation of the rules has been proposed by Mr. Tim Schulz. We have posted it here with his permission. We strongly believe in the freedom of our players to alter the rules any way they see fit. After all, we are trying to stimulate imagination with this game. But we recommend using the official rules for any tournaments or competitions. Also stick to the official version when players cannot agree on how to modify the rules and are about to start throwing Infinifield blocks at each other. We wouldn't want that to happen for liability reasons. The blocks are made of sturdy and durable plastic and may be harmful if used as projectiles.
The game stimulates your logical mind and creativity. We believe that it improves your logic, and maybe even helps to grow new brain cells, but without clear independently confirmed scientific evidence we cannot make this claim seriously. We know for sure that you will have a lot of fun! Play Infinifield® with your family, friends, and neighbors, or entertain guests at a party. It provides countless possibilities for your imagination as well as strategic thinking.
Components
High-quality blocks included in the game set are made from FDA-grade plastic, made in the U.S.A. This means that you could eat your food from them! We thought long and hard about this application, but decided that only sushi and one-bite snacks could be comfortably placed on our blocks, so we don't advertise Infinifield® as dinnerware. Fair is fair – there are limits to the usefulness of our game. But if younger children want to use Infinifield® as a set of beautiful building blocks to construct a fort and then smash their toy trucks into it, we think that it's a very good idea and you should let them. You will have to supply the toy trucks, of course. Just remember that small parts may present a choking hazard for kids less than 3 years old and even FDA-grade plastic quality won't help. Each game set consists of 24 colorful blocks, 5 pawns, and instructions in English, Spanish, and Russian.
As you become an expert player, we encourage you to organize a local Infinifield® club and hold competitions. We are developing a program to support such local clubs. Free game sets, modest gifts, recognition on our Web site, and other perks to club presidents and Infinifield® champions are being considered, so start today! It only takes a few folks to organize a club.
Ever since we designed the game, we have been trying to estimate the number of possible strategically different Infinifield® board layouts. It was easy to call the game "Infinifield", implying an infinite number of possibilities, but it turned out to be much harder to calculate the actual number. If you approach this task as an artist, then there is truly an infinite number of possible layouts. You may turn blocks in countless ways, striving for a perfect composition. But if you find inner beauty in quadratic equations and logarithmic formulas, then you quickly realize that various layouts that appear different, may be strategically identical. For example, you may turn some blocks at a different angle, but as long as their connections are the same, the strategy will be unchanged. Since we were too lazy to estimate the number of Infinifield board layouts ourselves, we passed this task on to our players by announcing a math contest. We have received several wonderful submissions.
The winner of the math contest is Mr. Chris Lynd, a math teacher and a strategy game enthusiast from Michigan. He has presented a 4-page paper calculating the number of distinct playing fields of one possible layout type – 1x64 (a single line). His number is 3,232. He has also found overestimates in submissions by other contestants, securing his lead. We think that Mr. Lynd's students are lucky to have him as a teacher, because his logic and passion for math are outstanding!
Mr. Oriel Maxime from Chicago developed an algorithm and a computer program in Haskell language to find all possible 8x8 field layouts. It is described in his article, which also includes color illustrations of 100 sample 8x8 layouts. The program produced 633,586 boards. Unfortunately, some of the layouts are strategically identical, because of partial field mirroring and rotations. Therefore, we could not award the first place to Mr. Maxime. But his results give you numerous 8x8 layouts to play on. You can download the whole file (5.8 MB) with 633,586 layouts or a 1% sample of it (140 KB). Each layout in these files is presented as an 8x8 square filled with letters, for example:
AIBJCKDL
MIQJRKSL
MNQORTSU
ENQORTSU
PPQFRTSU
GVVVVTHU
WWWWWWWW
XXXXXXXX
Each horizontal or vertical line of identical letters corresponds to one block. Letters A through H are used for white blocks, I-P are used for double length yellow blocks, Q-V correspond to quadruple length red blocks, and W and X denote long blue blocks.
We also thank Kirben and Rik Smoody for presenting their estimates.
Our contestants have focused on two layout types: 1x64 and 8x8. But there are numerous other 2D and 3D layouts, and even 8x8 hasn't been fully solved. Try cracking this puzzle and send us your results. We will give recognition on our web site and award free Infinifield® sets at our discretion to those who provide reliable calculations for any previously unsolved layout type.
<![if !supportLists]>· <![endif]>"Neat new strategy game - creating the game board for each round is 1/2 the fun!" -- Smart Toys page on the HoagiesGifted web site: http://www.hoagiesgifted.org/smart_toys.htm.
<![if !supportLists]>· <![endif]>"A brilliant new strategy game" – December 2004 issue of the Gifted Resources Newsletter (based in Australia). See http://mc2.vicnet.net.au/home/jofrei/web/index.html for contact info.
<![if !supportLists]>· <![endif]>"*Very* cool and highly recommended." -- Karen Watterson's blog: http://www.vb-helper.com/karens_weekly_diversions.html.
<![if !supportLists]>· <![endif]>I love the game - my daughter and I played it a few times (we discovered that for a 6 year old, it is best to play on the flat board model that you provide in the instructions) and we both had a great time. I look forward to playing with adults and creating more complex boards. I am extremely impressed with everything about it, in particular with how the rules are simple, but it can be played by people of different ages and intellectual levels. For example, I can imagine my daughter quickly adapting to be able to play more complex games. -- Dr. Berry
<![if !supportLists]>· <![endif]>Got it today. What a clever game!  It looks like a lot of fun. I'm thinking of getting more for some of my nieces and nephews. – Sarah, Virginia
<![if !supportLists]>· <![endif]>Thank you for the game Infinifield. It is a lot of fun. Mom and I played it for 10 minutes, then mom said I had to go to bed. But I really liked it. I will play it tomorrow. -- Susan, Wisconsin
<![if !supportLists]>· <![endif]>Infinifield reminded me of a combination of WFF in Proof (the intellectual challenge)/15 (sliding numbers into order game)/dominos (the neat tactile feeling of the blocks), and perhaps even Legos (the 3-D aspect). -- Karen, CA   (Disclaimer: Other games mentioned in this quote may be trademarks of their respective owners. We make no claim to associate Infinifield with them.)
<![if !supportLists]>· <![endif]>Our sets of Infinifield arrived a couple of days ago and already we have played with two different friends and I am most impressed! We had a lot of fun with it and it was very satisfying I can see it would be excellent for using as math manipulatives for fractions, etc and I like the idea on the website about working out the number of possible layouts. -- Players in Australia
<![if !supportLists]>· <![endif]>The kids are adamant - this game is a keeper. -- Carolyn, Pennsylvania
<![if !vml]>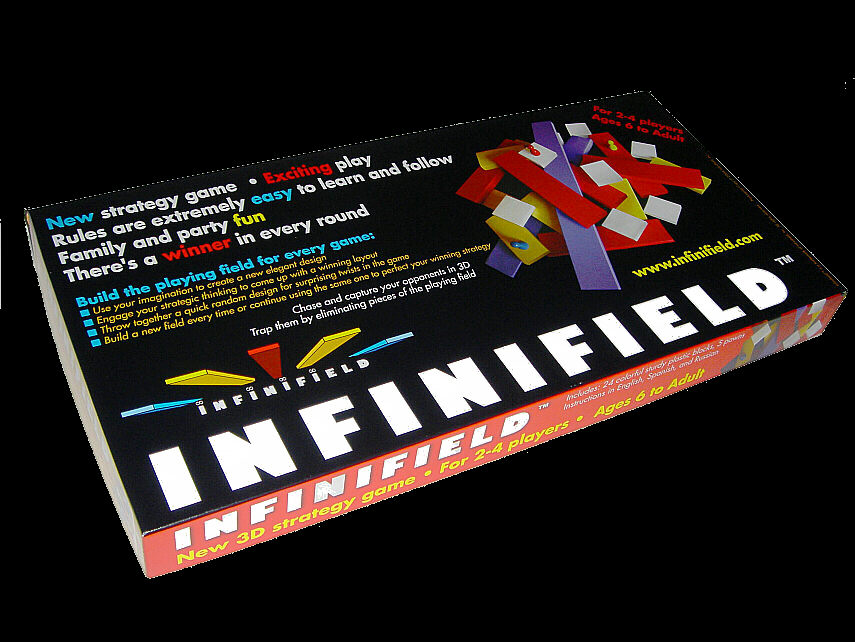 <![endif]>          <![if !vml]>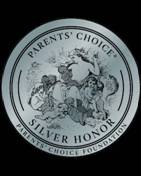 <![endif]>   <![if !vml]>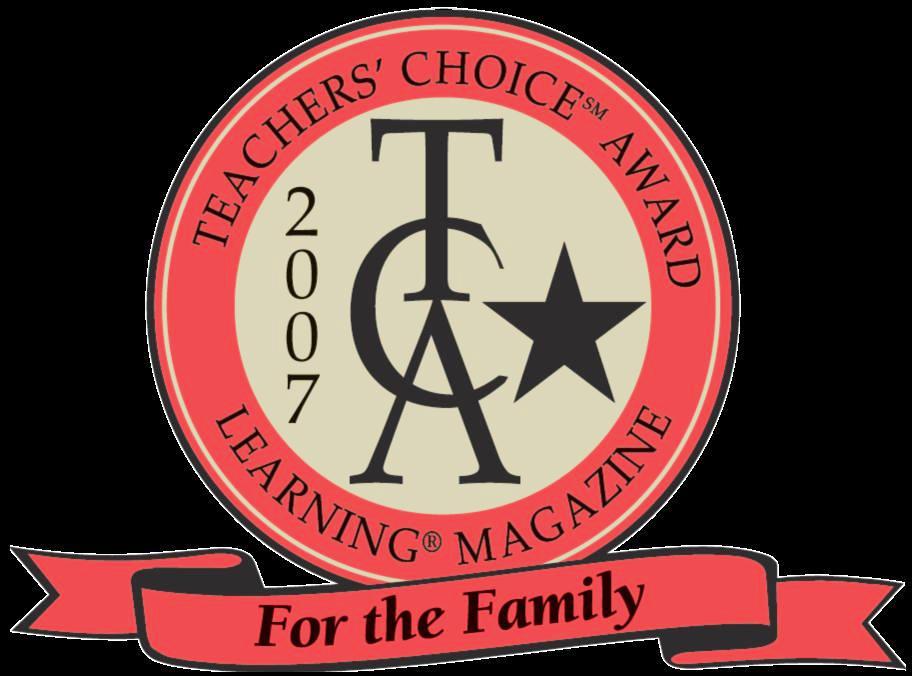 <![endif]>
Press the Buy Now button below to place a secure online order using a major credit card or electronic check:
If you prefer to give your credit card over the phone, please send an email to info@infinifield.com with your phone number and we'll call you back. The price of each game set is $29.99. Shipping and handling within continental U.S.A. is $9.99 via USPS Priority Mail for any number of game sets shipped to the same address. Ask us about shipping to other locations. Sales tax for Illinois residents is included – we'll pay it ourselves, because we don't want to penalize residents of our home state.
If the Buy Now button does not work in your browser, you can go to www.paypal.com and transfer money from your credit card to info@infinifield.com. Use the memo field to indicate that you are buying Infinifield® and the number of sets desired.
We ship all orders within 48 hours
Developing and bringing this game to the market has been a family project for the founders of Infinifield, Inc., with contributions from members of three different generations. We hope that Infinifield® will bring your family closer together as well. We are committed to helping others and will donate free products to retirement homes, schools, and libraries, as our production capacity allows.
We have donated 25% of our sales amount at the CHITAG expo to the hurricane Katrina victims through the Red Cross. We have also donated our products to various charities and causes (in no particular order): a New Orleans family misplaced by the hurricane, libraries, teachers attending CHITAG, Pennsylvania Association for Gifted Education, a missionary school in South Korea, an Illinois charity for large families with 6 or more children and to the Department of Family and Children's Services in Georgia, for children who are waiting to be placed in foster care.
Infinifield, Inc., 2236 Highmoor Rd., Highland Park, IL 60035 Ÿ info@infinifield.com